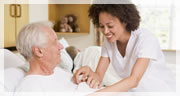 1927 Crepe Myrtle Dr.
Lancaster, Texas 75146-2037
view map & directions
Phone: 972-227-0362
Fax: 972-275-1511
Email: info@inspired2care.net
Office Hours
Monday-Friday 9am to 5pm
Registered Nurse on Call
After Hours and Holidays
Welcome to

Inspired To Care Home Health Agency
Changes come every day. Your health is not an exception. With that, it is best to maintain fitness and wellbeing while you stay at home. However, this is not always the case. Some families go through difficult stages when a loved one is diagnosed with an illness or an aging member of the household is increasingly becoming dependent on others for mobility.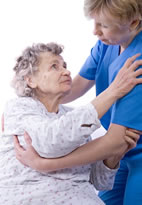 Turn to us and you will find hope. Inspired To Care Home Health Agency is the care provider for you. We specialized in personal assistance services Over the years, we have mastered the skill of caring for the homebound, the injured, the medically fragile and the elderly. With us, your health will be less at risk, you can bank on our expertise.
At Inspired To Care Home Health Agency, we handle different schedules and household situations from clients of varying ages,while focusing in their needs and health conditions.
We acknowledge that everyone has an ideal lifestyle they want to maintain. Our goal is to help achieve that lifestyle by providing incomparable home health services to clients and families within our service areas. It is an honor and an inspiration to be serving our community. Our agency enables professionals to apply their skills, giving back to the community. Would you like to experience care from us? Choose Inspired To Care Home Health Agency today.
To get started, please visit our Admissions section.

Driven by inspiration, we continue to care for our clients because we value them. This is our way of giving back to the community.